With the COP26 summit in the headlines ever since it kicked off on the 31st of October, there are many questions that individuals and brands may have in regards to the importance of the event and how the outcomes could go on to affect the wider fashion industry in the future.
Due to the precedence of the COP26 summit, it is useful to understand the vastness of it. As climate change and carbon footprint become ever-increasing concerns within society, the COP26 summit provides a space for environmental issues to be brought up from all around the world, and some believe the last time we can make effective changes.
We hope to delve into the significance of the areas that COP26 Glasgow will have an effect on within the industry below – so continue reading to find out more!
COP26 summit: the basics
COP26 stands for the United Nations 26th 'Conference of the Parties.' This is an annual event that has been going on for almost 3 decades where 200 countries can gather together to discuss pressing environmental concerns and ways to tackle these in the upcoming years. COP26 is being run by the UK in 2021 with the summit being held in Glasgow, with partners in Italy.
After last years COP was disrupted due to Covid-19, this year world leaders (alongside negotiators/journalists/businesses, etc.) gather in Glasgow between the 31st of October to the 12th of November to discuss the options for battling climate change and hopefully agree to certain efforts in order to reduce global warming.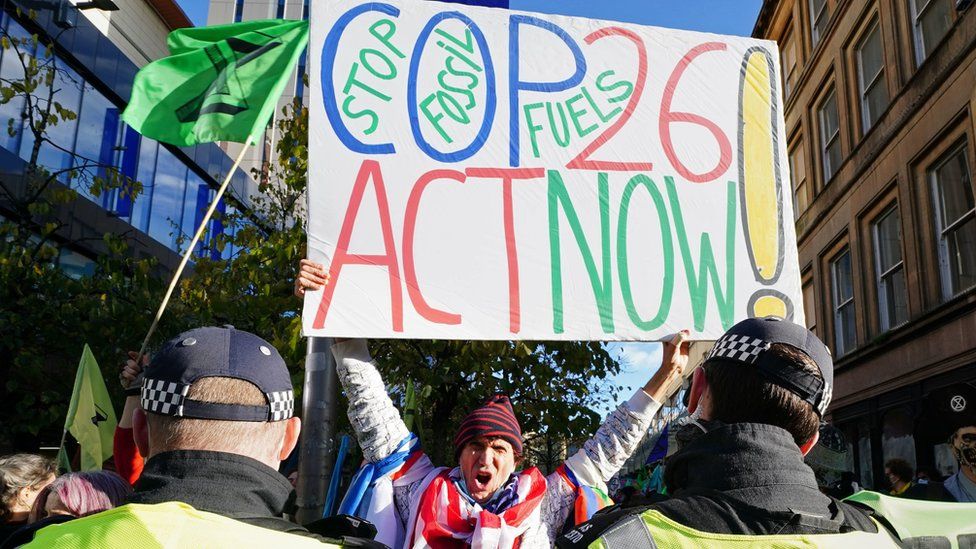 Many people believe that this COP is the last chance that we have to make real changes before it is too late to reverse them.
How have past COP's influenced the discussion this year?
The most notable thing to come from past COP summits is the Paris Climate Accord, which is a document in which multiple countries agreed to limit global warming to well under 2°C, and ideally to 1.5°C.
The Paris Climate Accord was a monumental step in the right direction as the world tries to tackle the negative impact we are having on the environment currently. Before the Paris Agreement, there was no consensus between every country for lowering global warming, but COP21 changed this.
Within the Paris Agreement, countries committed to plans known as Nationally Determined Contributions (NDCs). These would be updated every 5 years to reflect advancements with technology and breakthroughs in terms of sustainability procedures.
However, since 2015 when the accord was signed, there has not always been continuous progress made in order to honor these legally binding decisions. Limiting global warming to 1.5°C has not been successful enough, and in the COP26 summit more needs to be done to get warming within the goal before 2030.
Why is reducing global warming key?
Reducing global warming to the agreed 1.5°C is on the top of many people's minds at COP26. With fossil fuel usage such as coal, gas, and oil production leading to detrimental issues such as rising sea levels, extreme weather fluctuations, and habitat loss, many parties have called for extreme changes to start now.
If we don't get global warming under control, the planet will see drastic changes that could affect its vitals and lead to poor quality of life that would affect everybody.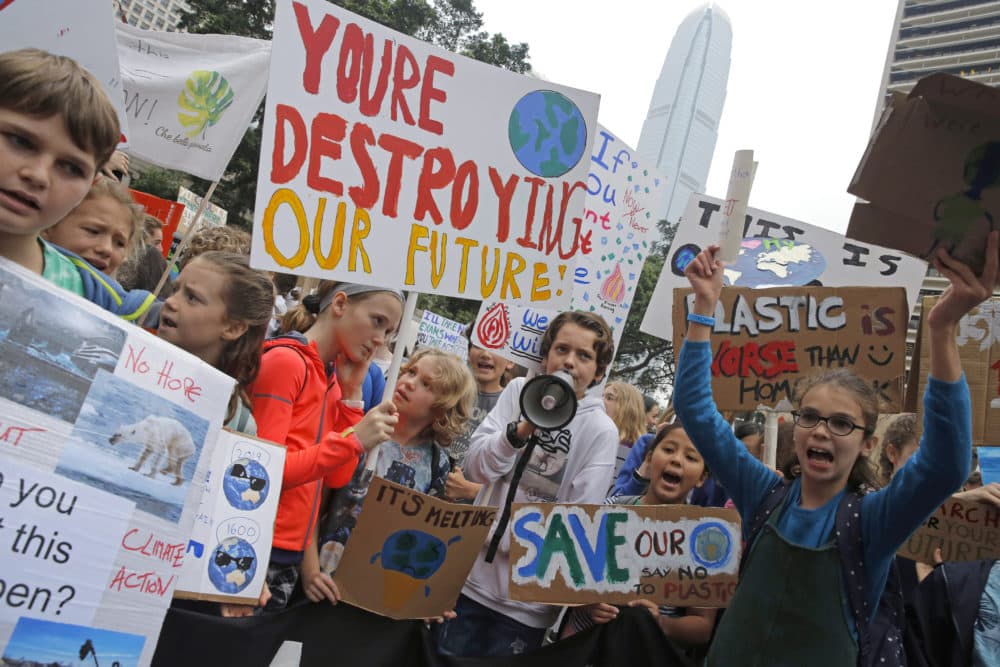 In a live stream of events at COP26 Glasgow, an interviewer suggested that it should be enough to keep global warming to 1.9°C. However, Dominic Kavakeb, Senior Communications Advisor for human rights organisation Global Witness stated – "It's not enough, we have to meet 1.5°C. We're not aiming for 1.9°C, we're not aiming for 1.8°C, we're aiming to keep [global] warming beneath 1.5°C. That's what we have to keep working towards." 
This statement defines the importance of the actions set by COP26 and why countries and companies need to continue to do their part in reducing carbon emissions.
What changes are being made at COP26 Glasgow?
Securing global net-zero by mid-century by coming up with ambitious 2030 emissions reduction targets
Adapting to protect communities and natural habitats by protecting ecosystems and increasing resilient agriculture
Mobilise finances through developed countries providing $100 billion in climate finances per year
Working together to finalise the Paris rulebook and accelerate action collaboration
The big decisions that have been made so far:
More than 100 world leaders have pledged to end deforestation in 85% of the world's forests by 2030
More than 40 countries have pledged to phase out coal use; not including Australia, China, and the US
Fashion at the COP26 summit
Industries such as fashion are being called on to show up to the COP26 summit with plans to make change. With COP26 being such a notable event, fashion brands need to establish their place within the fight to stop climate change.
As part of the Sustainable Markets Initiative (SMI) at COP26 fashion brand Stella McCartney launched the 'Future of Fashion: An innovation conversation' exhibit at Kelvingrove Art Gallery and Museum in Glasgow. Notable figures such as Prince Charles and Leonardo DiCaprio were seen at the exhibit on the 3rd of November.
This comes as Stella McCartney's nature-positive approach to fashion develops, with her brand's collaboration with Bolt Threads mushroom leather product 'Mylo' recently gaining traction in the media. The exhibit features products amongst a fungi-like display, and plays on her idea that 'The future of fashion and our planet is vegan.'
A recent alliance has formed within the UK fashion industry that is uniting brands and sustainability advocates. The alliance is calling on world leaders to acknowledge the role that fashion is playing in reaching climate goals.
Fashion publication Dazed states that the campaign is 'Spearheaded by Tamara Cincik, CEO of Fashion Roundtable' and aims to bring together Fashion Revolution, Centre for Sustainable Fashion, Common Objective, Eco Age, and The Sustainable Angle – penning an open letter to demand global governmental action.
How does environmentalism relate to the fashion industry?
Having big fashion brands display at environmental summits furthers the conversation around sustainability and fashion. With the fashion industry being amongst the 3 biggest polluting industries in the world, it is clear that more action needs to be taken by both brands and consumers to make positive change.
The biggest impact on the environment within the fashion supply chain comes from raw material production and the manufacturing process – it is estimated 48% of deforestation comes from the fashion supply chain. With the majority of fashion brands focusing on lower costs – sustainable practices are usually the last thing they consider when creating their clothing.
Many big-name brands use synthetic fabrics such as polyester and viscose which are made from plastics, and whilst some recycling programs have arisen over the last few years, there are still huge implications to using these within garments. 57% of fast fashion clothing ends up in landfill per year, and will never biodegrade due to the fact they are not natural fibers.

Fashion industry implications
There are many ways that the COP26 summit outcomes may impact the wider fashion industry, and with the goal to get to 1.5°C across all industries, companies are going to have to step up their game when it comes to sustainability and carbon footprint reduction.
The overall goal for sustainable fashion is to have a truly circular economy. this means that garments are not needlessly thrown away and once their lifecycle comes to an end, they can be repurposed and given a new life. The fashion industry as a whole is going to have to make more of an effort to transform into a circular economy.
Sustainable alternatives are another big thing that could be on the rise due to global warming measures increasing – with harmful gases being produced due to over-farming livestock to produce leather and wool, alternatives such as cactus and pineapple leather are on the rise.
Overall – the industry needs to speed up the processes that some brands are already implementing so that by 2030, we are on track to creating a more sustainable production process in order to reduce emissions. Brands will have to be more mindful of how they are producing, and hopefully they will stick to the measures set by the COP26 summit in Glasgow.
Find out more:
COP26 is being covered by live video streams and press conferences, as well as speeches and social media updates from a range of sources. You can keep up to date with COP26 over the remaining 7 days of the event through a range of sources:
If you are interested in more global news coverage, our blog contains highlights for a range of fashion-related topics! You can also read more about sustainability within the fashion industry on our website, with featured articles such as ethical clothing manufacturing and greenwashing, as well as upcoming articles including Earthshot Prize coverage.